A Complete IP PBX System
Embrace Boundless Communications
Yeastar P-Series Appliance Edition is an IP PBX system that unifies voice, video, applications, and more. Full-featured, flexible, and secure, it offers three appliance model options with user capacity ranging from 50 to 500. In addition to SIP trunks, P-Series IP PBX also supports PSTN, EI/TI/PRI, ISDN BRI, and GSM/3G/4G, empowering you and your employees to communicate from desktops, IP phones, mobile phones, and on the web effortlessly. As a full-featured IP PBX & UC solution, P-Series Appliance Edition will meet the daily communication needs for every SME organization.
Voice, Video, and Collaboration in One IP PBX
P-Series PBX Appliance Edition fulfills your everyday communication needs with a complete suite of features, from Linkus UC Clients and a robust call center solution to remote working and a web-based video conferencing solution.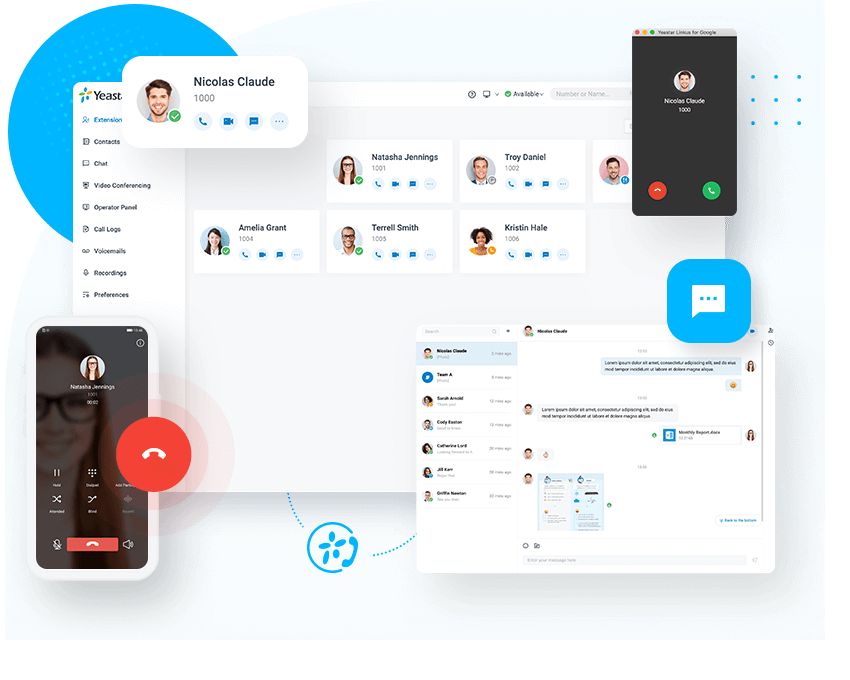 Linkus UC Clients
Designed for Yeastar PBX System, Linkus UC Clients is a unified communications app that transforms your desktop and mobile phone into a fully-featured office extension. It provides a convenient call experience and offers a variety of powerful collaboration features.
Web Browsers, Android, iOS, Windows, and Mac
One number reaches any device. Work in the office or from home
Presence, Instant Messaging, Meetings, File Sharing, and more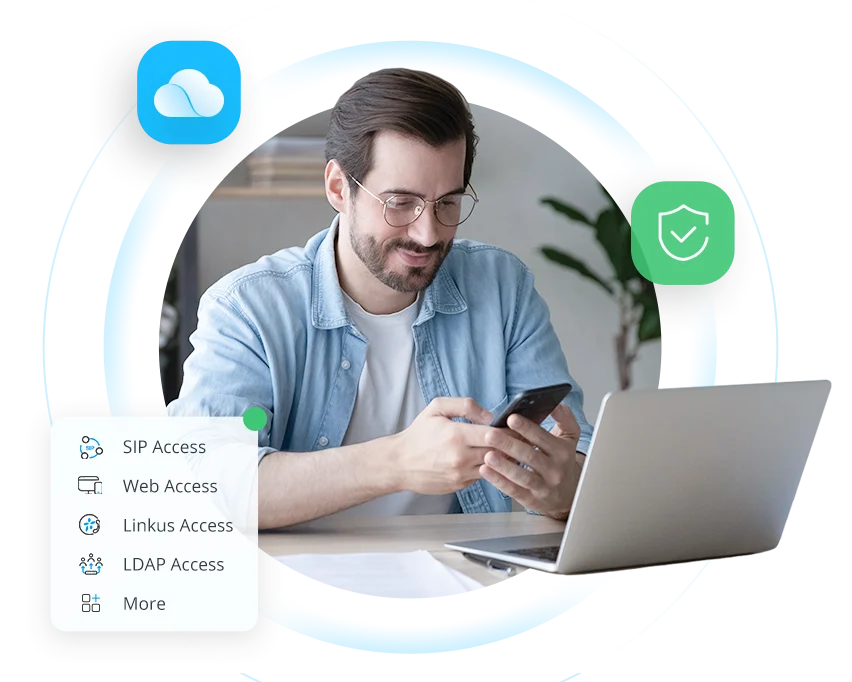 Remote Access Solution
Embrace hassle-free remote working in less than a minute. Yeastar Remote Access Solution enables secure remote connections in only a few clicks. With it, you and your hybrid team can enjoy smooth collaboration and uninterrupted business communications. Most importantly, you will be free from risky port forwarding and complex network setup.
Safely connect your remote SIP endpoints and branch office PBXs
Yeastar-supplied custom domain names offer a private & secure tunnel
Support remote Linkus Access, Web Access, LDAP Access, and more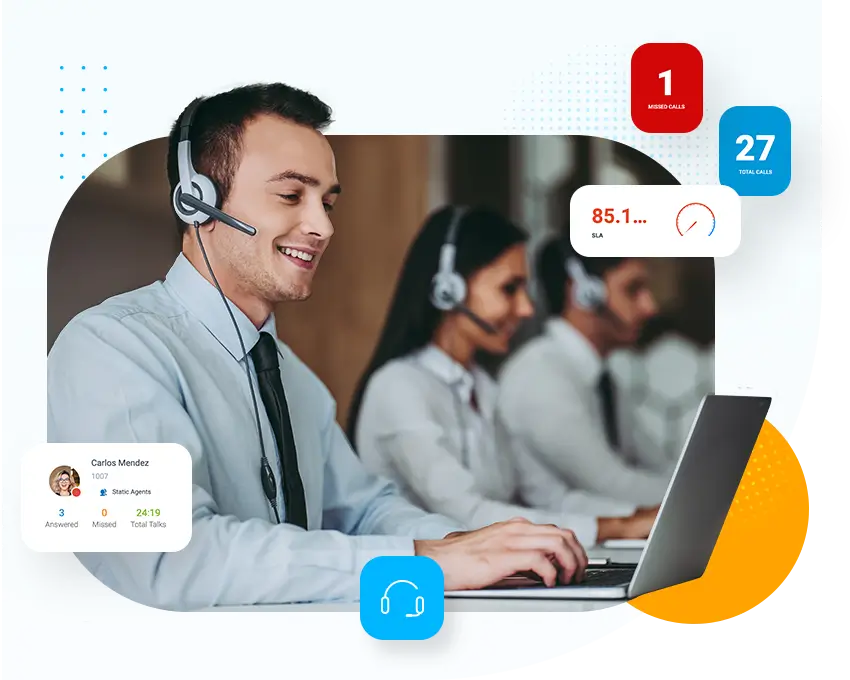 Call Center Solution
The inbound call center solution is tailored for SMEs to better optimize agent productivity and boost customer satisfaction in a budget-friendly way. Besides standard communications features, Call Distribution, Queue Panel, Wallboard, SLA, and Call Reports are all designed to support more proactive performance monitoring, reporting, and management.
Easy-to-use with user-friendly UI & granular administration
Enriched features to deliver superior customer service
Comprehensive real-time & historical reports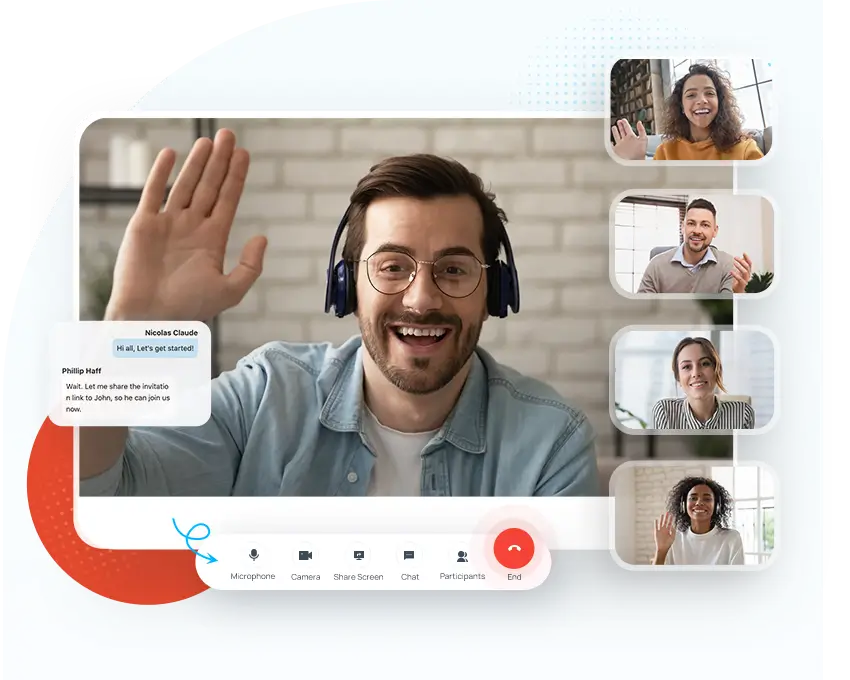 Integrated Video Conferencing
Yeastar P-Series IP PBX introduces a lightweight alternative for SMEs to conduct video conferences. It's an integrated web-based solution with screen sharing and team chat for employees to interact face-to-face, enhance team collaboration, and build stronger relationships with customers.
Initiate and participate in meetings right from the browser
Hear and see other participants in full HD
No need for additional applications and plugins
Flexible Modular Design
IP PBX Scalability Made Easy
The telephony interfaces are completely modular and customizable. Use telephony modules, expansion boards, and DSP modules to easily add more telephony interfaces and expand system capacity.
S2: 2 FXS ports to connect 2 analog telephones
O2: 2 FXO ports to connect 2 analog PSTN lines
SO: 1 FXS port and 1 FXO port for PSTN fallback
B2: 2 NT/TE BRI ports
GSM/3G: 1 channel for GSM voice calls
4G LET: Enable 4G cellular data on SIM card
To add more telephony interfaces, go for the expansion boards.
EX08 has 4 onboard module slots and 8 interfaces on the panel, while EX30 has 1 onboard E1/T1/PRI port.
P560 supports one expansion board and P570 allows two.
As your business expands, more uses and concurrent calls can also be added easily to meet growing needs.
Each DSP module gives you an extra 100 VoIP users and 30 concurrent calls, and you can add up to 1 DSP module to your P560 and up to 2 DSP modules to your P570.
An IP PBX That's Easy to Deploy, Use, and Manage