With its foundation from the previous generation of TiOC, a variety of new innovative technologies are introduced in the latest TiOC 2.0 for the first time, achieving breakthroughs and quality improvements in illuminators, audio and images. At the same time, TiOC 2.0 can be integrated with alarm system through software upgrades. It provides better ecosystem that offers more convenient operation and better user experience.

Smart Dual Light
Smart Illumination Mode (Default): Switch between IR Mode and warm light when target is detected.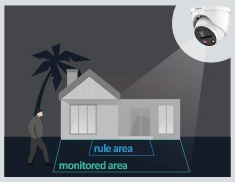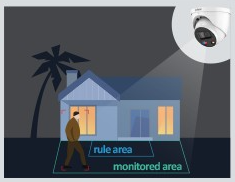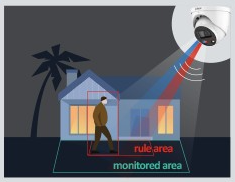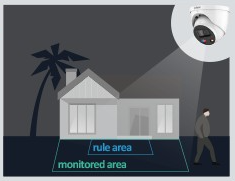 IR Mode (Optional): Only the IR illuminator is ON. It is suitable for scenes where supplementary warm light is not required, significantly reducing light pollution.
Warm Light Mode (Optional): Only the warm light is ON. It is suitable for scenes that require color video footages.

VoiceCatcher Technology
Newly-designed Dual Mic Array intercepts external circuit interference.
Audio pick-up distance is increased by 7 meters compared with the previous version of TiOC in a lab environment.
The Dahua VoiceCatcher reduces noise and extracts audible audio signals.


Better Image
First Dahua camera powered by OPC (Optical Path Technology). It corrects the refraction angle of different light path. With F1.0 large aperture lens, it outputs brighter and clearer black & white images.


4K Real-time: Smooth 4K real-time images at 30 fps even when AI is enabled, with high brightness using F1.0 large aperture.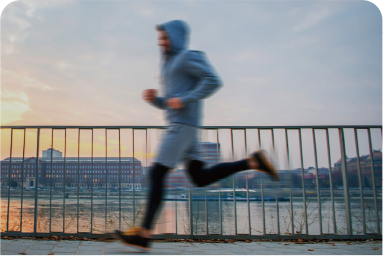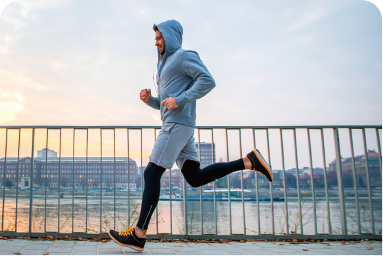 Easy Operation
Alarm-in Port: Allows alarm receiving or one-tap disarming through the alarm system interface.
One-tap Disarming: Turns on/off the warning light and siren via the DMSS or alarm-in port.
Alarm Sounds: Offers 11 built-in sounds and supports importing of custom voice audio for different scenarios.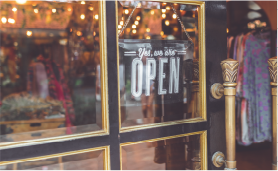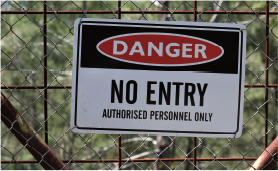 Dangerous Place: "No Entry"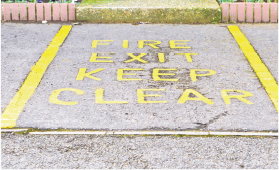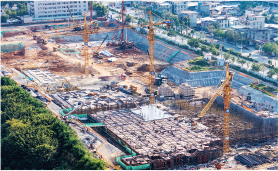 Construction Sites: "Keep Out"

AI Features
SMD 4.0: Reduces false alarms caused by animals
With upgraded AI capabilities, the SMD function filters out irrelevant objects in the scene. Equipped with new deep learning algorithm, SMD 4.0 is optimized to filter out small and large animals in the scene to avoid triggering false alarms.

The perimeter protection function based on tripwire and area intrusion sends an alarm only when unwanted movements triggered by human or vehicle targets occur, saving users from unnecessary actions caused by false alarms.

With the continuous development of video surveillance and AI, the demand for images with higher quality is also increasing.
The Dahua AI SSA (Scene Self-adaption) technology is based on deep learning algorithm that can intelligently identify multiple scenes and adjust to their optimal images.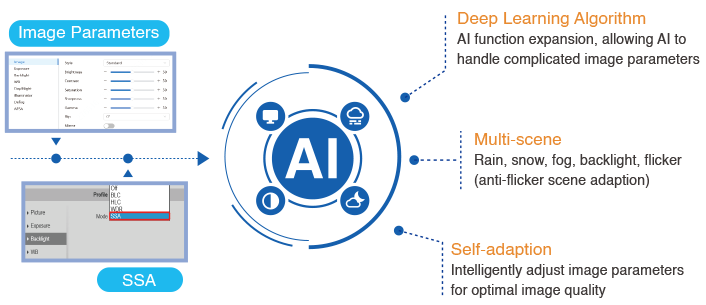 Auto Tracking 3.0 (PTZ)
Combined with PFA 3.0 algorithm (a deep fusion of intelligent algorithms and focusing algorithms), it realizes touchless focusing during the tracking and capturing process.

With the Automatic Tracking 2.0 algorithm as its foundation, the requirements on the tracking size of the target are further reduced, making the target size smaller and the tracking distance longer. The tracking distance of Automatic Tracking 3.0 can reach up to 870 meters.



Private Places
– Less Light Pollution: Less white light -> less light pollution
– Active Deterrence: Warn off intruders during the intrusion
– Color Monitoring: Presents color alarm videos
– Scenarios: Villas, shops, warehouses, etc.

Public Areas
– Active Deterrence: Customized sounds and light alarm to warn the target in the area
– Accurate Detection: Focuses on human and vehicle targets to accurately identify real targets
– Ecosystem: One-tap disarming with alarm-in port or DMSS.
– Scenarios: Fire exits, emergency exits, etc.