In 2018, Dahua Technology innovated the Smart Motion Detection (SMD) Technology to differentiate human and vehicular shapes within a scene and send alarms to secure your business and family.
The use of SMD is closely integrated with the scene, and the scene itself often requires diversification. Therefore, as the application of SMD in the industry continues to deepen, the demands of users for SMD applications will become more and more diverse according to different scenarios.Dahua has been continuously addressing the requirements of various application scenarios by dedicating its efforts to the optimization and innovation of SMD.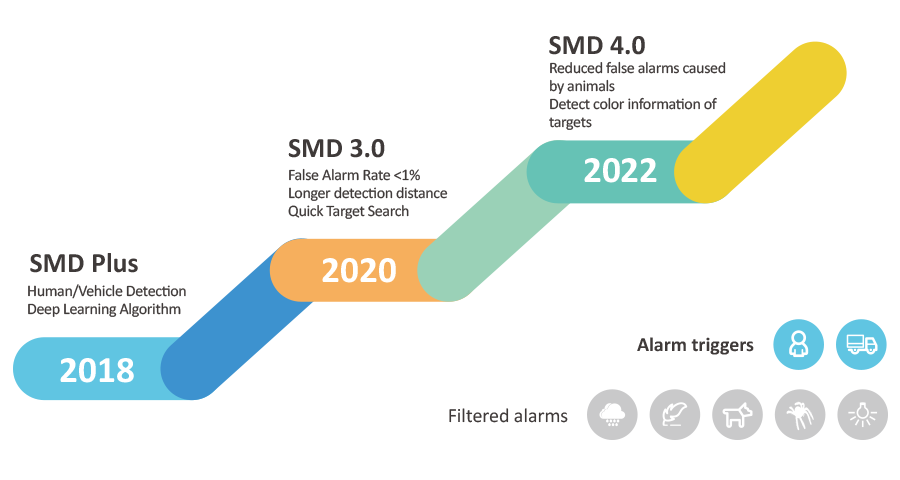 Reduces False Alarms Caused by Animals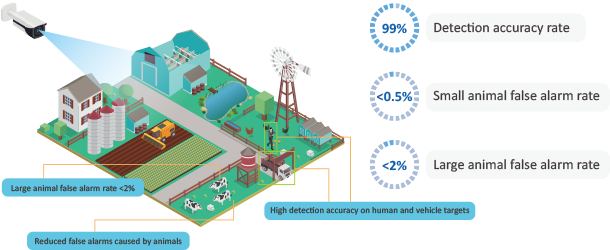 With upgraded AI capabilities, the SMD function filters out irrelevant objects in the scene. Equipped with new deep learning algorithm, SMD 4.0 is optimized to filter out small and large animals in the scene to avoid triggering false alarms.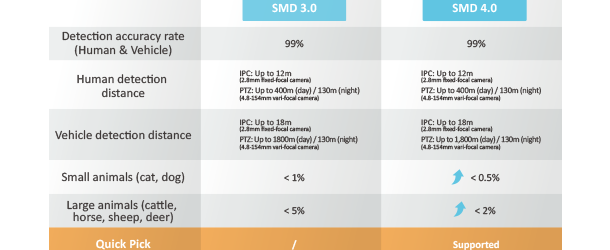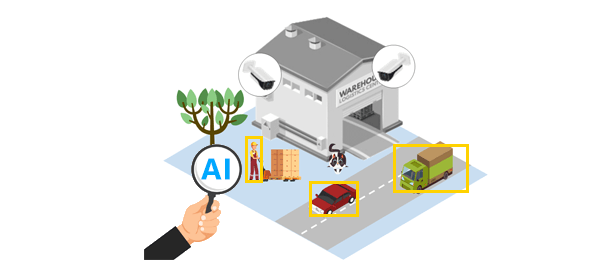 Data about humans and vehicles can be extracted and classified from the video, allowing users to play back, review and retrieve data history.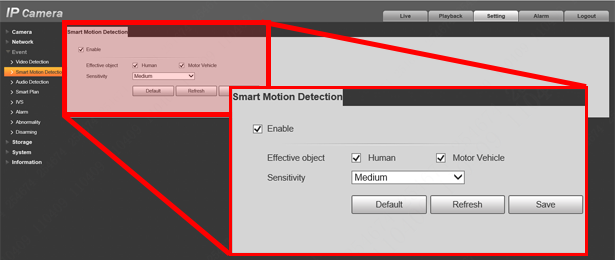 SMD 4.0 is enabled by default. It also supports classification settings for human and vehicle.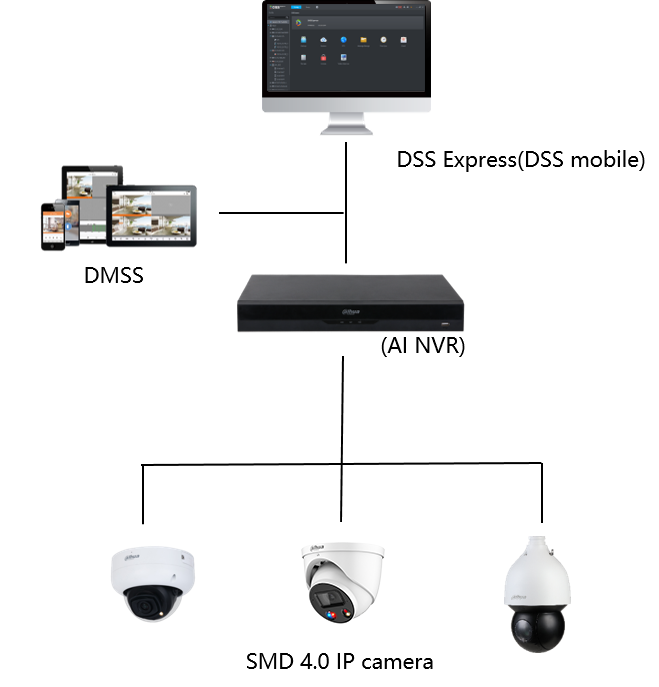 IP Solution | SMD 4.0 IP Cameras + AI NVR
Highlights
Provides accurate detection of human and vehicle targets.

Supports Quick Pick function to quickly search targets of interest via AI NVR.

Adapts AI Scene Self-adaption function to identify scenes and adjust to optimal images.

Saves more storage while maintaining the image quality using AI Coding.