Built-in Mic, record voice with video
Monitor the information with voice and video, make it convenient for post-event traceability.
Big area Monitor with auto-detail tracking

Monitor whole areas with details
One camera to monitor big area with details, keep a safe kindergarten, and save costs.
Large wide angle surveillance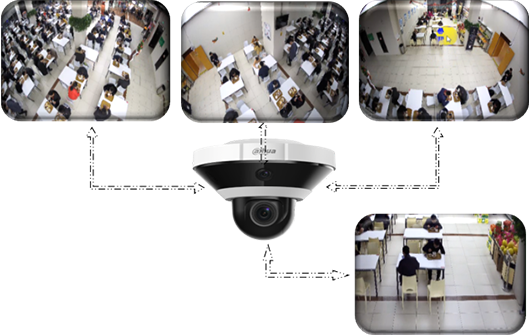 Cost reduction & Convenient deployment:
Comprehensive 360-degree overview, the camera can replace multiple single-sensor cameras providing a higher return on investment.